Check out this truck we built. It's built out of blocks, but not those heavily copyrighted blocks that every one talks about and plays with and steps on and all that stuff.
In the dark cold of the night… One lone cube can mean the difference between life and immense pain. It's the Brick truck, kids.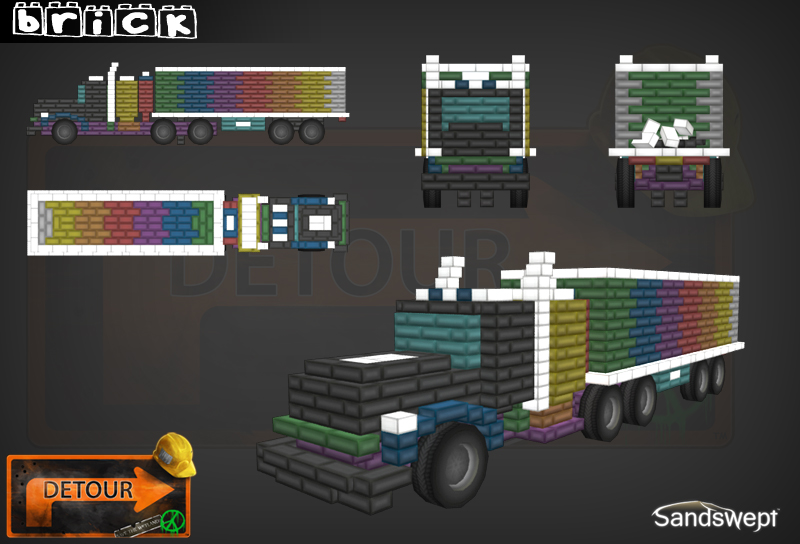 Brick
May pose a choking hazard for drivers under the age of 3.
You heard them. Keep this truck away from toddlers, infants, and middle-aged men who use the word "stoked".
800×600 - 1280×1024 - 1440×900 (Wide) - 1920×1080 (HD Wide)
Play on!
Pardon Our Dust!