While we wait for things to funnel through the funnels and code to be coded, we're showing off all of our Truck themes you can use in DETOUR, complete with awesome wallpapers. Last week we did the Holy Truck, so naturally, the Evil truck is next!
Feeling… Bad?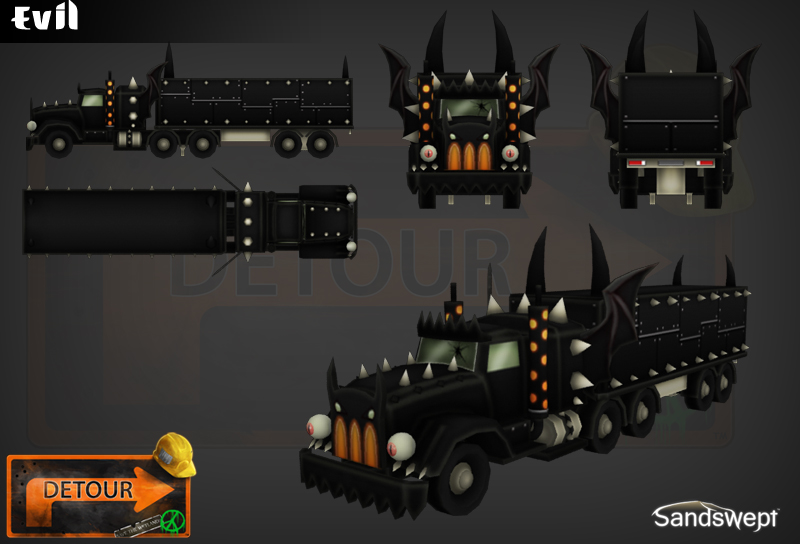 Evil
Our company has a wide variety of employee training courses. We recommend "Maniacal Cackling 101″ for new hires.
Mwa-ha-ha and all that!
Do you have a desktop? That's great, because we have wallpapers for your desktop. Touch these wallpapers.
800×600 - 1280×1024 - 1440×900 (Wide) - 1920×1080 (HD Wide)
Mwahahahahahahaha!
Pardon Our Dust!