Hello Legionnaires!
We've been so busy with TDL, we almost forgot about the STEAM SUMMER SALE! It's exciting, it's awesome, and we've got a deal that will blow you away! DETOUR is 50% off (again!) for the entire duration! That means you can pick up our lovely, unique, and beautiful action RTS for $2.49! You can also buy a 4-pack of DETOUR for $7.49! Click the image below to buy it today!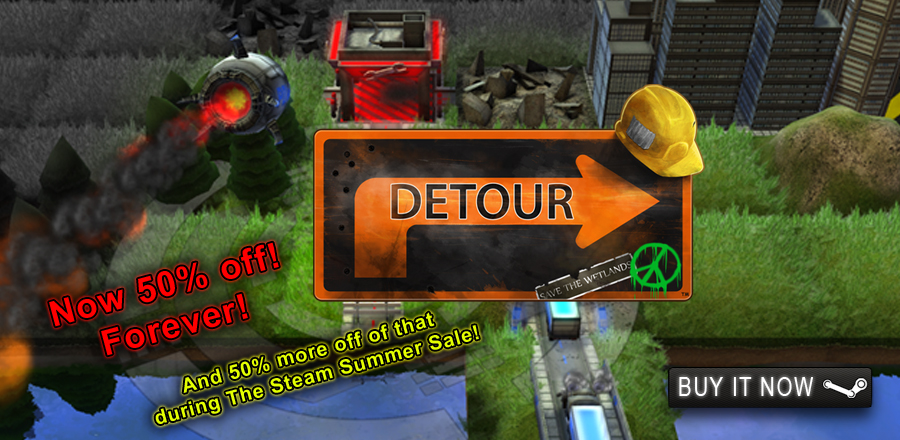 Need DETOUR tips, or want to find some folks to play with? Check out our DETOUR forum!
Please remember that all sales to DETOUR do directly assist us with the development of The Dead Linger! Thanks for being an incredible community! See you soon over at www.thedeadlinger.com!
Pardon Our Dust!