Ho ho ho Legionnaires!

It's that time of year again! The time where your wallet bleeds and cries for mercy against the impending greatness that is *The Steam Holiday Sale!*
Our beloved DETOUR will be a part of Steam's Holiday Sale from December 19th to January 2nd! It will be 75% off, so be sure to pick up a copy if you haven't already or grab a copy as a holiday gift – you won't be disappointed! There's even a four-pack, so you can share the tidings of DETOUR joy with your friends!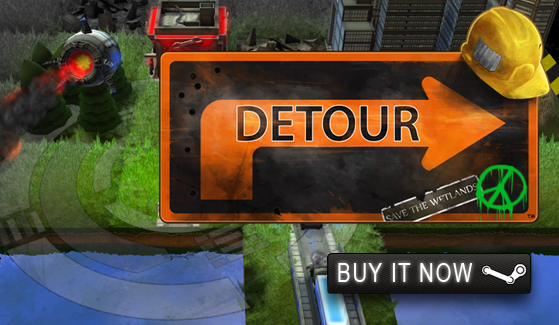 For those of you who have or will get DETOUR, be sure to check out our forums for threads where you can post feedback, DETOUR artwork that you've created, screenshots, and post your Steam ID's so you can play with other Legionnaires and the Sandswept team!
Ho ho ho'!

Pardon our snow!