Ah yes. So someone had this theory that girls played video games, and we're not really in a position to argue about video games and who plays them. We just make them. So for all the 'girls' out there, we made a truck for you, and we think you're going to like it.
Like, totally.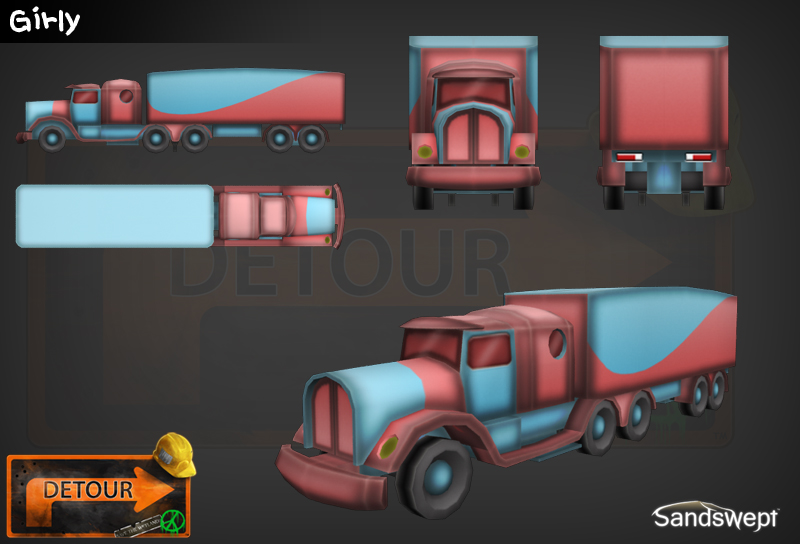 Girly
Oh, I looooove pink!
Do you?
While we were out shopping at our favorite shoe outlets, we picked up these cute (pronounced caaa-yooot) little wallpapers. They come in 3 distinct colors; fuchsia, fandango, and cerise. If you download them now, you'll find a hint of puce to highlight this wonderful display.
800×600 - 1280×1024 - 1440×900 (Wide) - 1920×1080 (HD Wide)
DETOUR - 10% Off!
Hold on, you're not going anywhere yet. Read this.
DETOUR releases May 16th. That's in like, not that many days. Purchasing DETOUR on Steam during the first week will result in knocking 10% off the price! Pick it up then! That's like 8 bucks, instead of 10 bucks! Who else would give you a game 2 dollars off during the first week? We would. That's who.
Pardon Our Pink!